Detect Temperature in Real Time
Minimal Thermal Inertia
Non Contact
Percentile Degree Resolution
Our Thermal sensor is designed with Predictive Maintenance in mind
Features
✽ Accurate: Percentile degree resolution
✽ Fast: No latency, No inertia found on thermopiles. Delivers up to 100 readings per second.
✽ Smart: The sensor is programmable, and alarm thresholds can be created.
✽ Flexible: Innovative all-in-one transducer design includes pre-processing.
✽ Non-intrusive: Non-contact Just secure the sensor in front of the asset to be controlled.
✽ Simple: Forwards data through an industrial wireless system or serial port.
✽ Easy to install: Using fasteners or just adhesive
✽ Reliable: Using only top quality parts sourced in the United States and Europe.
✽ Very effective: Detects the internal material stress, producing the earliest warning before the failure happens.
The STM 107 is a single pixel non-contact temperature sensor for real time predictive maintenance applications.
Based on N.I.R. (Near Infra Red) technology transducers used by the Military, these sensors offer the lowest thermal inertia and latency in the market.
The ST 108 is a 768 Pixel sensor that gives medium-resolution thermographic images, without inertia. After our exclusive pre-processing, temperature output data can easily be read and stored within the percentile degree.
Both are an excellent tool for predictive maintenance and Sensor Fusion platforms.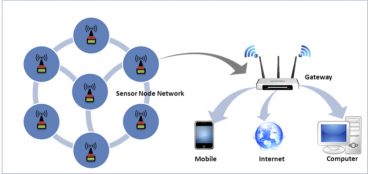 Its design allows the installation of hundreds of sensors networked to a Gateway (hub) that is connected to a local server or to an on the cloud server.
Physical Variables:
- ST 107 Single Pixel Temperature Sensor
- ST 108 768 Pixel Thermal Image
Power: Databus, 5 Volts
Reading: 100 Samples / Second ºC or ºF
Accuracy: 1% Degree
Output: Digital in the desired format
Connectivity: Network Connection
Wireless: ISMT Sub Ghz or Serial
Range:3 kilometers with standard antennas
Security: Double encryption
Dimensions: 35 x 35 x 20 mm
Weight: 0.5 Kg 1 Lb
Environmental: IP 67, resistant to harsh environments
Enclosure: ABS plastic box
Storage Temperature: -40 C / 95C
Build better Predictive Maintenance Models
This real-time thermal smart sensor extracts the temperature features and forwards only the relevant information eliminating garbage data
Thermal Sensor Versions
We design and build several versions of this sensor. Please ask if you are not finding the best to match your application
Wired

Differential bus output is immune to noise. Daisy chain easy connection with snap on splash proof connector

Read more

Wireless

LoRa, NB-IOT or Bluetooth 5.0 MESH. Make your choice or the best proven wireless connectivity. Other upon demand.

Read more

High Sensitivity

Pressure wave special transducer for high senstivity is immune to acceleration. Ideal for Robotics

Read more
Other Products
Need a custom sensor? You got it!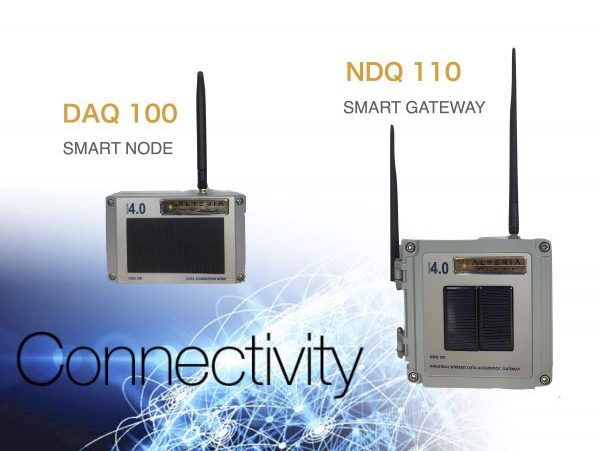 Connectivity Products
Connect your sensors to the cloud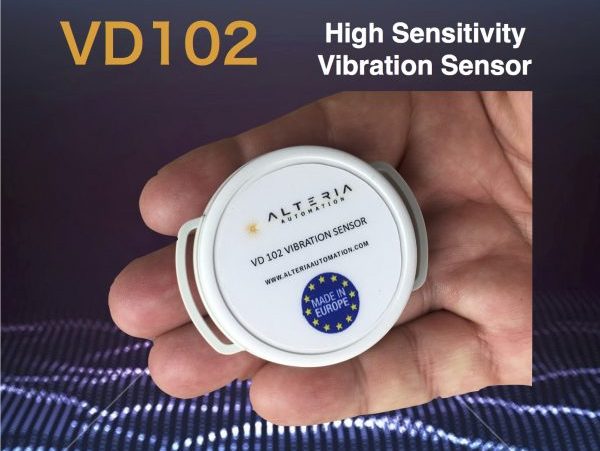 Smart Vibration Sensor
Keep your machinery up and running!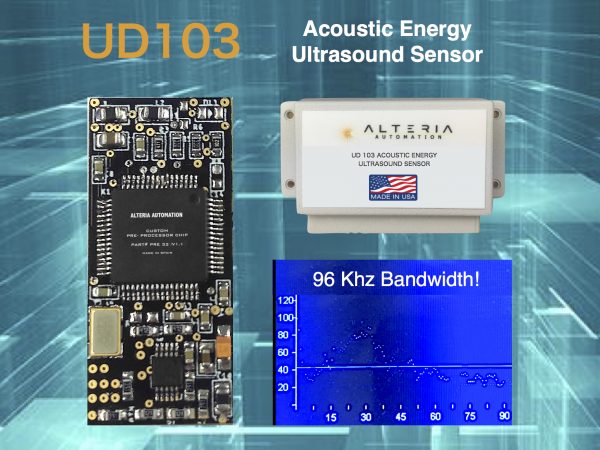 Acoustic Energy Sensor
Detect failure before it happens!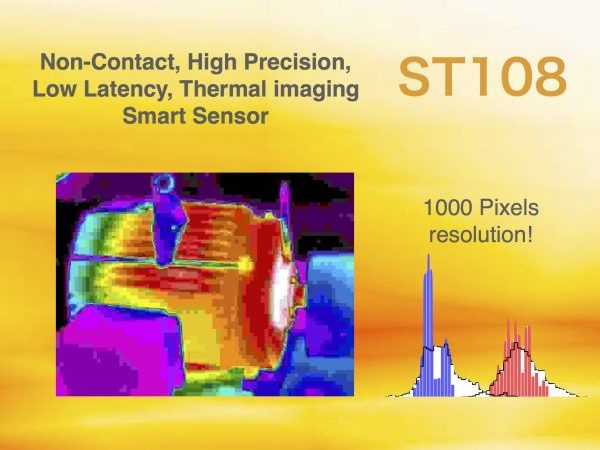 Smart Thermal Sensor
Pre-procesed thermal imaging!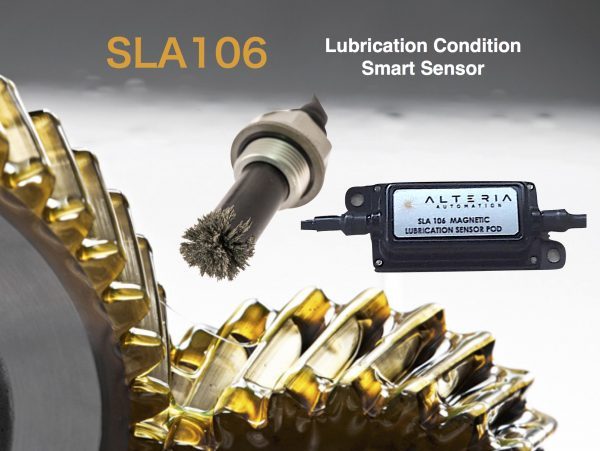 Lubrication Sensor
Get real-time lubricant condition!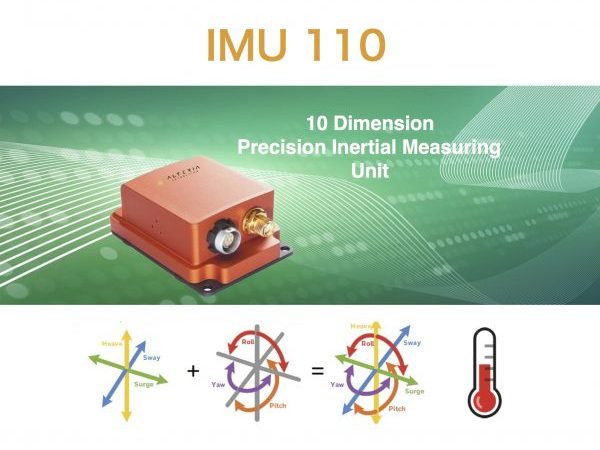 Inertial Measuring Unit
Measure any kind of movement with ease!